So today I read a post from a blogger friend that touched my heart, and I thought I would share her campaign with all of you. If we all open our hearts and share Becky's story, and contribute a dollar or two, we can help give Nathan a Christmas Gift that will truly make a difference in his life. Read on for the details:
Originally Published at
The Insomniac's Dream: Christmas for Nathan
:
Christmas for Nathan
Today, I am going to take a break from the funny. I would like to introduce you to my friend, Becky, and share her story with you.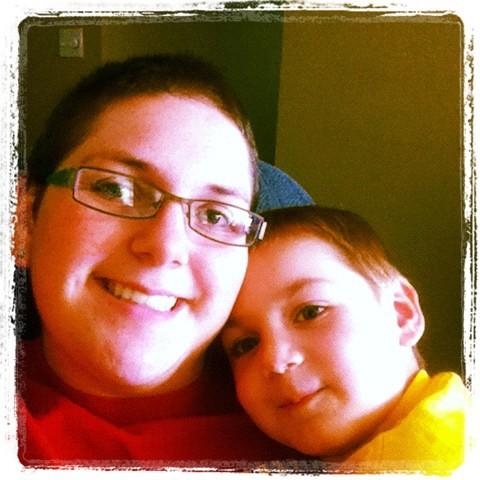 Becky and her son, Nathan Jr.
Her son, Nathan Jr. is four years old. He has been diagnosed with Asperger's Syndrome and Global Developmental Delay.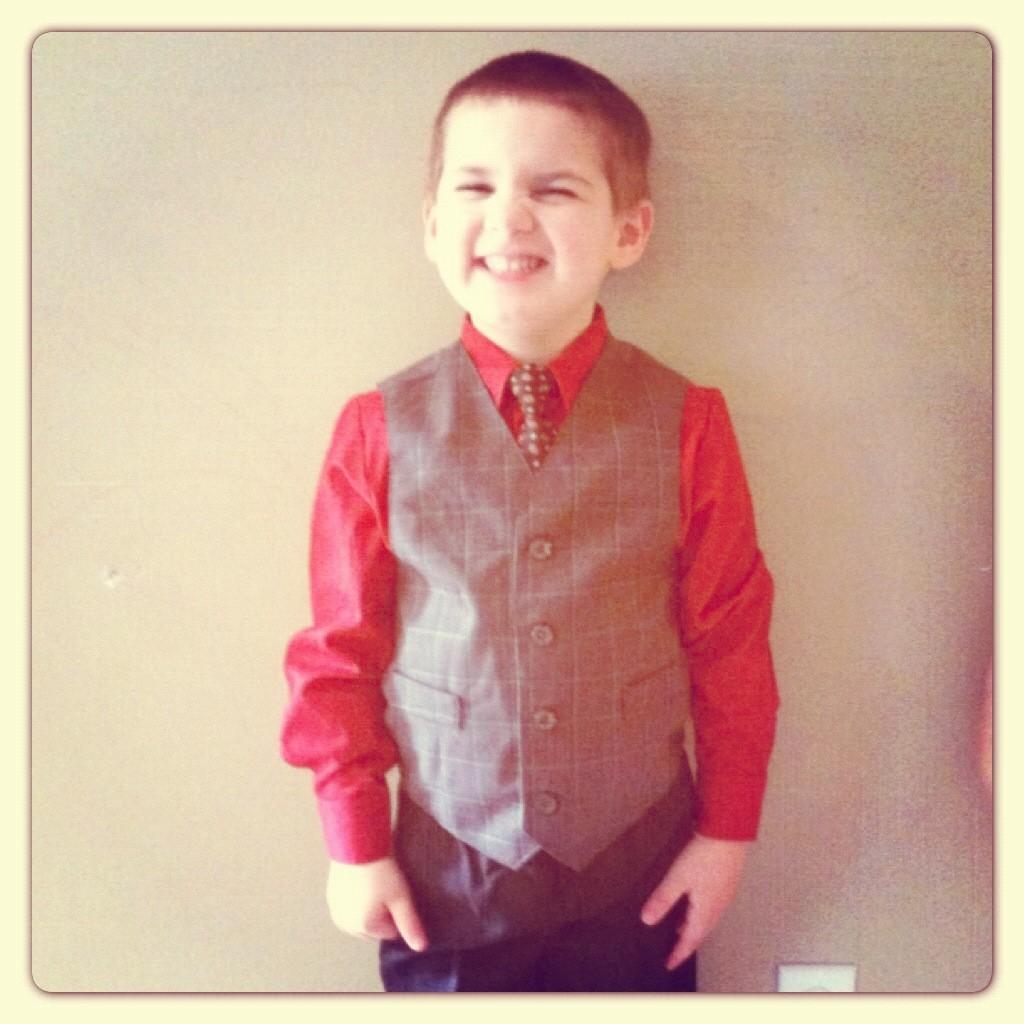 How handsome is this little guy?
He is behind in speech and fine motor skills.
Cognitively, he is at 18 months old. Becky and her husband have tried teaching Nathan sign language, but it is difficult for him and he can only sign a few of his basic needs.
Nathan has a problem with expression through words that causes him a lot of frustration, melt downs, and aggressive behavior.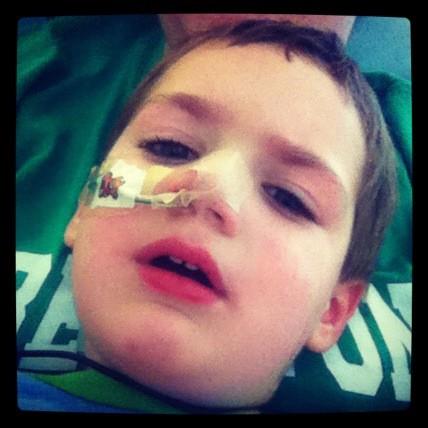 A very brave Nathan during one of his many hospital stays
He can not hold a crayon, marker, or even a pencil. He uses an Ipad at school to express what he is trying to say when he is unable to speak. He uses the Ipad to learn and draw letters with his finger. He is learning about shapes and how to write. There are a variety of therapeutic apps available to sooth and help him to settle down when he is upset.
When Nathan is at home he is constantly frustrated and struggles all the time to express himself.
Having an Ipad at home would enable him to tell his parents his needs and wants.
Unfortunately, Ipads are very expensive and beyond what this family is able to afford. Becky went to Craigslist in desperation, looking for help. She was met with hate and threatening emails about her son and his disability. In tears, she explained to us on Twitter what was going on.
Her Craigslist Ad
She shared some of these hateful emails with me as well as her story. I cried for her. I cried for Nathan. My heart aches for a child who struggles every day to express even his most basic needs. My heart breaks for a child who lives life always frustrated because he can't express himself, and no one understands him.
On top of all of this, Becky has only recently won a hard fought battle against cancer.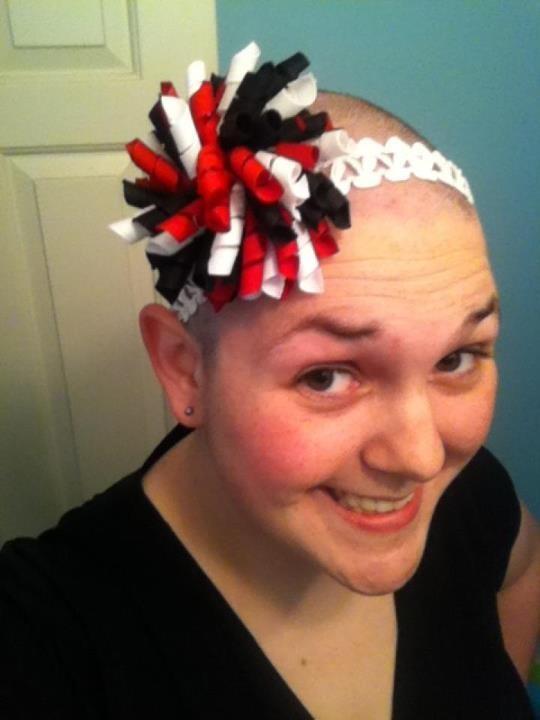 Who needs a wig when you have a bow and a beautiful smile?
Can we take a minute out of our days, a dollar or two out of our wallets this Christmas Season and see to it that Nathan gets an Ipad?
Please use the PayPal below to help this family and make this a very special Christmas for a very special little boy.
It is very simple, go
to PayPal
and where it asks for her email, you type in this Becky.budden@yahoo.com The rest of the fields are self explanatory.
*** I've also made it easy to donate! Click the Donate button below and enter in the amount you'd like to give. I'll forward all donations to Becky on a daily basis.
Nathan already says Thank You.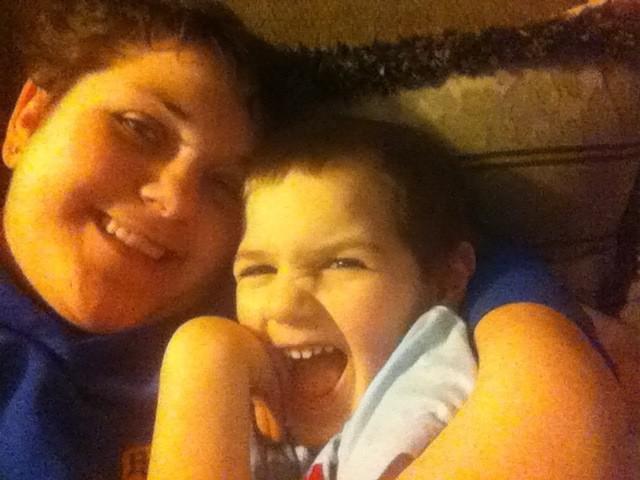 Thank you so much